Introducing AEJS, an Amiga emulator written in JavaScript. Wait, wording it like that makes it sound like it's finished. It isn't. It won't be for a long time. AEJS is just a hobby, and will never hold a candle to UAE.
Why the Amiga? Given that this is my first emulator, it would have been much easier to go with a 6502 or 8080 instead, but I didn't grow up with those; I grew up with a 68k powering an Amiga 500.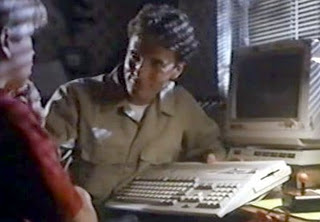 Why JavaScript? Fabrice Bellard didn't make any excuses for writing an x86 emulator in JavaScript, so I won't either.
I'll be using this blog to share updates on the project. Progress, problems, etc. Anyone with interest or knowledge of 68k arch or Amiga chipsets is welcome to get involved.
Next up: completing the code to generate an opcode lookup table.
(This post was copied from my old AEJS blog)